Warm greetings for new year 2018 my beauties!
2018 is here! Hope you all had an amazing new year eve celebration! My holiday spirit is still on and probably it'll take a month or two to fizzle out.With the end of 2017 we all want to make a fresh start with many resolutions and dreams in our eyes to overcome mountains.But when it comes to us fashion girls we are more worried about our wardrobe update with new clothes and accessories than anything else.
It's that time of the year when we all wonder about "what to wear" .This  post is all gonna give you an insight into the direction fashion is taking in 2018.And you don't wanna miss it lovelies.
The S/S 18 shows in March and October 2017 provide us the enlightenment into a course along which we can move,few trends will make an exit and new ones will come to take there place.Here is the list which I prepared to make your new year wardrobe a hit.
 Trends which are going to be a strike this spring/summer 2018
Perfect for summer

Plastic pieces or PVC  were a predominant look for S/S 2018.It was overriding in the Chanel show 

also at Isabel,Burberry,Topshop, Fendi and Marant. You can have anything in transparent  from a plastic  backpack to a chunky plastic block heel.This is going to rule this year.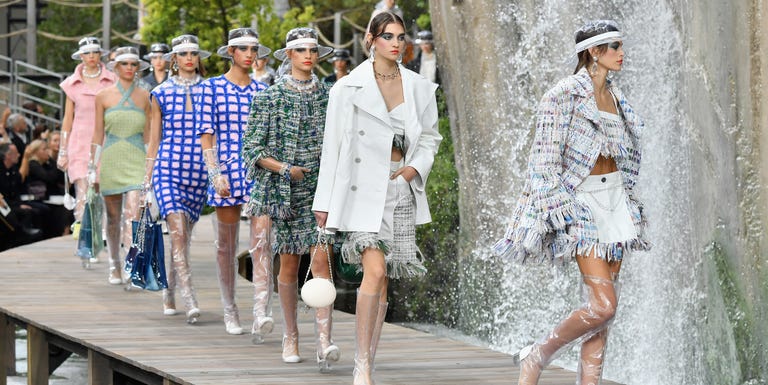 Pastel  , purple or lilac

 

 is leading for the color of the year along with yellow,sure to be a major hue in 2018. Designers like Victoria Beckham, Tom Ford, and Michael Kors opted for this by sending their models in head-to-toe in this color down the runway. Now you know which color to wear next.
Plaids,

tartan

,checks or anything you want to call is going nowhere and here to stay.Brace yourself for more blog post with this heritage print.This from Burberry S/S 2018 collection.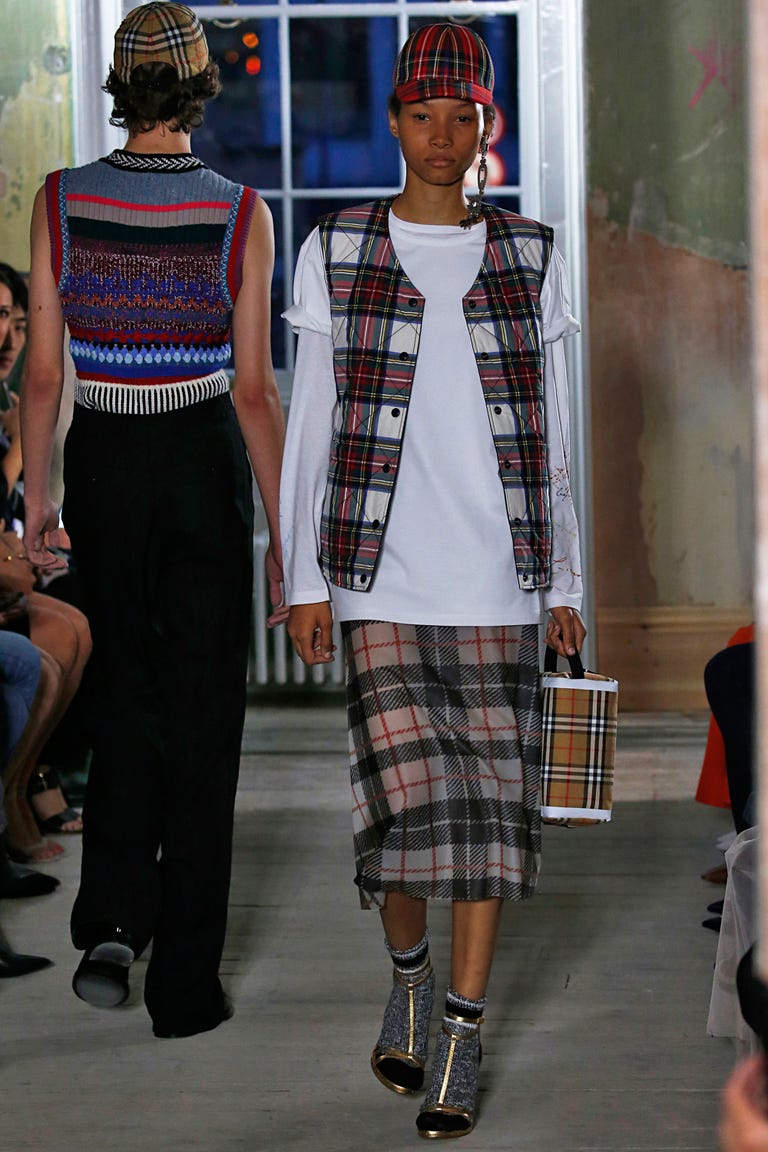 There will be no spring without

floral

,but this floral is more edgy with darker tint and patterned prints.And my today's post outfit is also floral.So, when are you upgrading your floral.This is from the street style Copenhagen Fashion week S/S 18.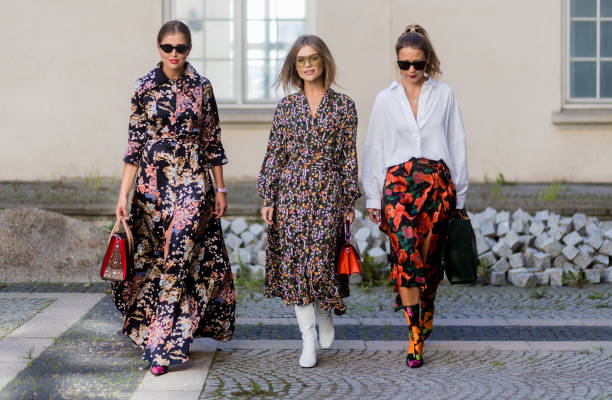 Chunky earrings are making a serious comeback this Spring/Summer 2018.I'm not a fan yet I love watching my girls wearing some statement pieces.
Dark denims were seen at Christian Dior ,Chloe and Tom Ford.Switch from 90's lig

ht wash denim to dark wash and that will upgrade your denim game.This picture is from New York Fashion Week for S/S 2018.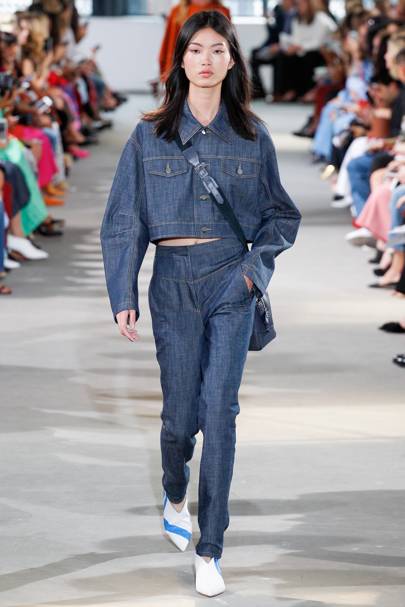 Shifting focus from clothes there is some good news for you and the good news is that your Mules are here to stay this season.It'll continue to strike your wardrobe in 2018.This picture is from Fenty Puma by Rihanna show S/S 2018
Wind breaker, anorak jacket will be everywhere in the coming months.Spring/Summer 2018 NYFW of Calvin Klein, Claudia Li, Oscar de le Renta and Dion Lee were all about I'm wearing a lot of wind checker lately now I'll wear more.
No neutrals only bright and saturated tint when it comes to the spring color palette as seen at Marc Jacobs, Tom Ford and Carolina Herrera.So we are wearing some vibrant colors this S/S.
We are going transparent this season because sheer,skin revealing fabrics were there in the New York fashion shows of Mansur Gavriel and Ulla Johnson.Are you ready to reveal it.
Oversize sweater and sweatshirtt will be staying with us and that's a great relief for me.Fashion shows at Thom Browne,Msgm, Anrealage and Lacoste were all about it.This is my favorite trend too.
Satin fabric was all over the shows of London fashion week.Designer like Christopher Kane and Roksanda opted for this fabric for their evening gowns and dresses.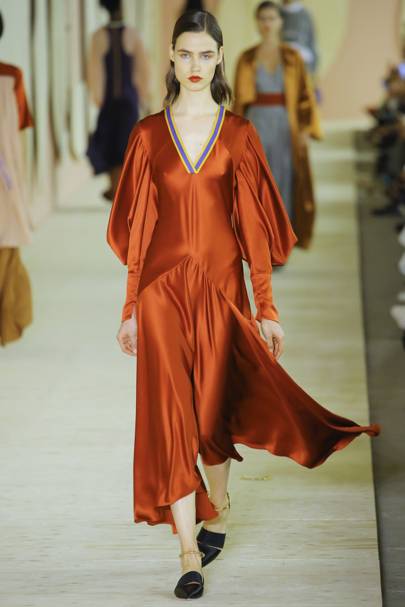 Fringe is making a comeback this season as seen at Milan fashion week S/S 2018.Be it a dress silhouette or a bag we are going to enjoy this trend for sure.For the shows of Vionnet,Bottega Veneta,Marco De Vin Cengo,Salvatore Ferragamo fringe was a hit.
Milan fashion week was hit for Mandarin collars and kimono styles,they were featured prominently on the runways of Gucci,Jill Sander and many more.
Tulle was seen at Milan fashion week and this season is going to be all about it.I love wearing tutu skirts what about you.
Trousers or skirts with multipockets or multizippers are gonna rule this season as seen at Prada,Tod,Gabriele Colangelo.
Stripes are staying with us this season for the rest of the year,I personally love this trend
One thing I just can't let go is my love for pleated skirt and I think I'm going to enjoy it even more this season.This is from Celine show S/S 2018
Sequin will be next big thing this summer.As seen from Gucci to Versace. I have been wearing a lot these days but not sure how I'll wear it during summers.Get ready to add some bling to your wardrobe already.The down there is from Gucci S/S 2018
Ruffles will be staying with us this year because nothing is more feminine than this.I too wear a lot of ruffles, what about you! The shows at Erdem, Alexander McQueen, Valentino and Givenchy gave us the new insight about the ways we should be wearing ruffles the coming summer.This picture is from Alexander McQueen.
Coming to the shoes, Cinderella shoes are going make a great hit this summer.With all those sparkling, you are sure to conquer any of your obstacles. Victoria Beckham gave us those glittery with more striking heels which we'll be cherishing the rest of the year.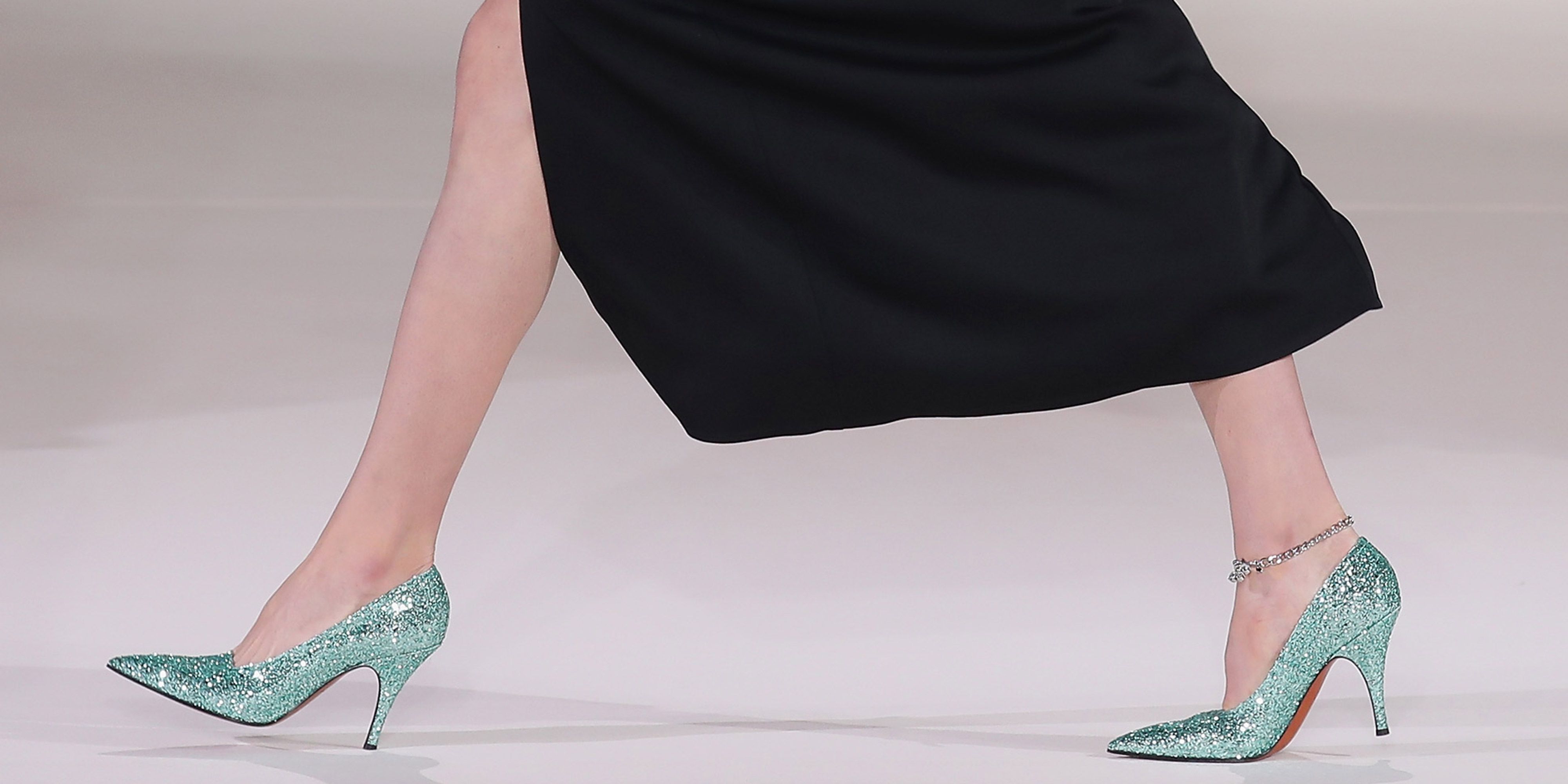 Fanny packs or bum bag anything you like to call it is staying around your waist for the rest of this year.Step on it girls.
When it comes to accessories carrying multiple bags or a bag trending is all we want to cherish.Soon you'll be carrying net bags as it has already made a comeback this season.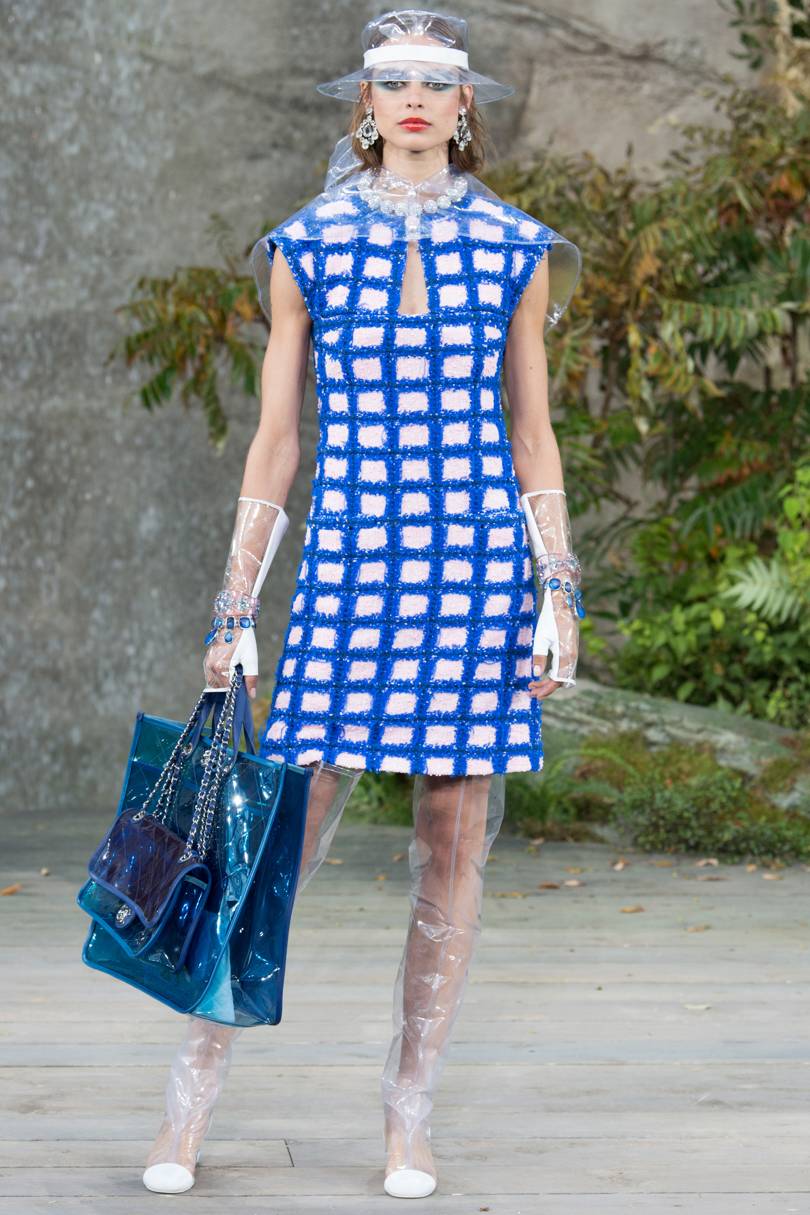 So, girls now you know where to hit and what to miss next,hope this post gives you an overview of the coming big things in the fashion town.
Let me know in the comment sections which will be your way to go trend.
That's all for today until next time stay fashionable and keep exploring and thank you so much for your support.
Wish you all a very happy and prosperous New year 2018, I hope you get everything you are looking for.
Hey! we can be friends on Instagram if you think so than  Click here
Enjoy the pictures love.
Outfit Details:
Skirt: Cover Story
Fur coat: Forever 21
Socks over the knee boots: Zara
Bag: Mango
Top: New look